Canberra Hotels

Canberra Hotels and Accommodation.

Canberra hotels from Budget accommodation, Family friendly hotels, Canberra Business Hotels and Luxury accommodation. Canberra Budget hotels and accommodation. Canberra Last Minute hotels and late availability for hotels in Canberra. Click on Rates-To-Go for last minute hotels in Canberra and all Australia. LOCAL Australian Hotel Booking Service.

INSTANT or FAST Confirmations.

LOCAL Australian AUD Rates. Book LOCAL. Rates in AUD.




Click HERE to go DIRECT to Canberra Hotel Information, Canberra Hotel Photos, Rates, Hotel locations. Includes INSTANT and FAST Confirmations for Hotels in Canberra
Hotels Canberra Australia


All Rates in AUD

Here are just a few ideas:-


Novotel Hotel Canberra



Rex Hotel Canberra
The Canberra Rex is situated on Northbourne Avenue, the main road into the city. It is within walking distance from the Canberra Centre shopping complex, cinemas and entertainment.
Forrest Inn and Apartments Canberra
From $ 99
The Forrest Inn and Apartments are located just five minutes walk from Parliament House and seven minutes from Manuka where there is an array of boutique shops, cosmopolitan cafes, boutique wine bars and restaurants to choose from. Location is not the only reason the Forrest Inn and Apartments is the perfect place to stay. Whether it's business or pleasure this hotel can offer you affordable luxury with those little touches that can make a big difference.The Forrest Inn has 76 rooms, conference facilities and a restaurant.
Country Comfort Greenway
From $ 124
Greenway is located in the Tuggeranong Valley, 20 minutes drive south of Canberra City and Airport. The Valley is set against the backdrop of the Brindabella Ranges. Tuggeranong offers a wealth of local attractions including golf at the Murrumbidgee Country Club and picturesque BBQ and picnic areas at the Tidbinbilla Nature Reserve. Country Comfort Greenway is ideally situated adjacent to the Town Centre Sports Club and within walking distance are extensive sporting, shopping and recreational facilities. Country Comfort Greenway offers 100 rooms, some rooms feature expansive rural views over the Brindabella Ranges
Capital Executive Apartment Hotel Canberra
From $ 125
The Capital Executive Apartment Hotel, located just a short stroll from the City Centre down Canberra's most tree-lined boulevard, Northbourne Avenue, is the stylish and comfortable "home away from home". All 83 studio apartments and luxury spa suites, combined with 24 hour undercover parking, offers the holidaymaker or business traveller four-star rated luxury. All rooms feature air-conditioning and are serviced and maintained to four-star standard.
Pacific International Apartments Capital Tower Canberra
From $ 150
Enjoying the premier location on the northern foreshore of Lake Burley Griffin, Pacific International Apartments - Capital Tower offer spacious, modern accommodation. Stunning lake and city views are the icing on the cake at Canberra's Pacific International Apartments - Capital Tower. An enduring favourite, it offers spacious, beautifully appointed serviced apartments with fully equipped kitchens and laundries, and generous open plan living areas. Pacific International Apartments - Capital Tower are ideal for overnight, short and long-term stays as they are perfectly positioned for quick and easy access to Canberra's central business district, shops, restaurants and many popular attractions.
Medina Executive James Court Canberra
From $ 169
Medina Executive James Court is an apartment hotel located in a prime location of Canberra City, featuring 150 apartments, with an outdoor heated pool, spa, gym, cafe, on-site bottle shop, restaurant and bar, as well as car rental office.
Hyatt Hotel Canberra
From $ 250
Hyatt Hotel Canberra, surrounded by hectares of landscaped gardens beside the shores of Canberra's Lake Burley Griffin, is located adjacent to Parliament House in the heart of Australia's diplomatic enclave of Yarralumla.
Country Comfort Greenyway from AUD 124
Canberra Hotels for Business and pleasure too!
Other Hotels throughout Australia


Please note Rates are in AUD Australian Dollars

We wish you a very pleasant stay in Australia's Capitol City of Canberra....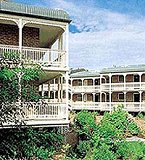 Medina Classic Canberra from AUD 155
Medina Classic Canberra
Situated in fashionable Kingston, just minutes from Parliament House and the Embassies in Canberra, National Art Gallery and other major attractions. The CBD of Canberra is approximately 4 km away, with shops & restaurants of Manuka & Kingston within walking distance. Medina Canberra has comfortable 1, 2 & 3 bedroom apartments set in landscaped gardens, with indoor heated pool, gym, sauna, outdoor pool and spa. Ideal for business or pleasure when visiting Canberra.
Click Rates-To-Go for LAST MINUTE Canberra Hotels
781159
Canberra Hotel
Canberra Hotels and Canberra Hotel accommodation, Hotel Canberra location map for hotel in Canberra.
Canberra Hotels and Canberra Hotel accommodation in Canberra Australia.
Canberra Hotel Rates Canberra Hotel Photos and Canberra Hotel Reviews for Canberra Hotels and accommodation at the last minute and also advance hotel reservations